client project detail:
Investment Bank
MaxIT upgraded network infrastructure to vastly improve communications and network security.
The issues:
Client service was not as effective as being delivered by competitors, both in terms of value to the client but also in terms of cost to provide.
Good communications both internally, within the UK office, and externally, with the US Head Office, were becoming more important but due to the infrastructure more problematical.
Security of information was being compromised.
Existing support of the communications and computing infrastructure was becoming fragmented and unreliable.
The brief:
Selective sharing of contact information and communications between authorised staff members (email only to start)

Faster Internet browsing (use it for analysis and research)

Protection of data on server and workstations from Internet access

Secure communications with New York head office

Another, faster printer so they didn't have to walk to back office for printouts

Faxing from the desktop, as long as it was simple
Starting point:
Half a dozen NT workstations, couple of Win95 and one Win98 PC, connected to an NT server providing file sharing, POP mail server, and Internet connection through dial-up single-channel ISDN. They had a mixture of MS Office versions; Cat. 5e structured cabling was in place; two free-standing 10Mb unmanaged hubs; one mono laser printer on parallel connection shared through a workstation.
The solution:
In line with their head office, GoldMine was installed:


they could each choose which of the contacts in their databases were for their own, and which shared, access

optionally this could also be used as the mail client, so all email communications were listed along with their notes

databases could be synchronised securely* over the Internet with head office overnight


After ascertaining an acceptable speed for each client, researching options and comparing costs


256k leased-line was installed

24-port rack-mounted 10/100 auto-sensing switch was installed


Checkpoint Firewall-1 with VPN was installed on a separate server, with Proxy Server in the DMZ - this containing anti-virus software scanning web browsing and email traffic (HTTP, FTP & SMTP)

The Virtual Private Network (VPN) module provides secure, encrypted communications between them and their head office

One more mono laser printer was acquired for the front office, connected directly to the LAN controlled by the main server; plus a colour laser printer for high-quality bulletins to be posted

WinFax was installed on the main LAN server, for outgoing faxing only, so faxes could be sent directly from each workstation, saving time and providing top quality printed faxes to the recipient. Adequate training was given to each user.
plus

An audit was carried out to ascertain software and hardware in use:


upgrade and new licences purchased to legitimise software use

standardised on NT4 Workstation, SP6a

MS Office 2000 was standardised as main office application

minimum memory per machine increased to 128Mb RAM

Internet Explorer installed along with Critical Update Notification

new workstations sourced through MaxIT Solutions with LCD TFT panels

scanning became a requirement with prospective multi-page documents: a scanner with SCSI interface and document feeder was installed on one workstation with shared access so everyone could scan from their own machine


Backup software was installed and nightly backup tapes taken off-site the following day - a monthly grandfather-father-son routine was put in place

A contract was taken out with MaxIT Solutions to provide preventative maintenance and fast response to problems with guaranteed on-site service in event of telephone fix failing.

Back
|
Top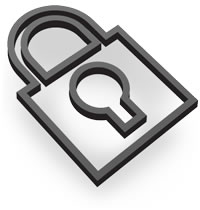 copyright © MaxIT Solutions 2007 | Hastings Road, Pembury, Kent, TN2 4PD