client project detail:
International Travel Tour Operator
MaxIT provided a robust and secure internal communications and computing infrastructure with remote access for authorised global agents.
The issues:
Communications with global agents needed to be far more effective, not just content but also availability
Agents had a need to have access to the Online Booking System 24 hours a day / 7 days a week
Unstable infrastructure
The brief:
Speed up the network and make stable
Stop the frequent crashes of the two prime corporate databases
Install a corporate email system across the company
Review and rectify backup failures
Provide web browsing for selected members of staff
Put a stop to the disruption caused by receipt of viruses through email
Starting point:
8 PCs on a mix of Win95/98, one NT server providing file sharing for Act! One NT server providing booking and accounts system. 4 PCs with modems, using AOL and another ISP to dial up for email on various accounts unrelated to company name, plus web browsing. Floor sockets provided network connections to a 16-port 10Mb hub lying in a 5U cabinet
The solution:
10/100 rack-mounted switch installed

Act v3 upgraded to Act!2000: all databases repaired and re-indexed

Old PC used as server replaced with higher spec server, tape drive switched into replacement

UPS put on each server with control software to provide graceful shutdowns in event of power failures

Domain name registered

Advised on web site development and procurement thereof
Email server software installed (providing scheduled dial-up throughout weekdays to send and receive email)

All users put on same versions of all application software, updated from server for simplicity and speed

Structured cabling installed: a new telephone system was to be installed, so straightforward justification on cost grounds. This gave improved flexibility by moving users / extension numbers around the office very swiftly.

Back
|
Top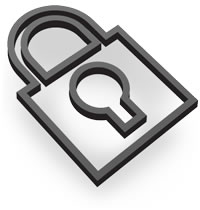 copyright © MaxIT Solutions 2007 | Hastings Road, Pembury, Kent, TN2 4PD